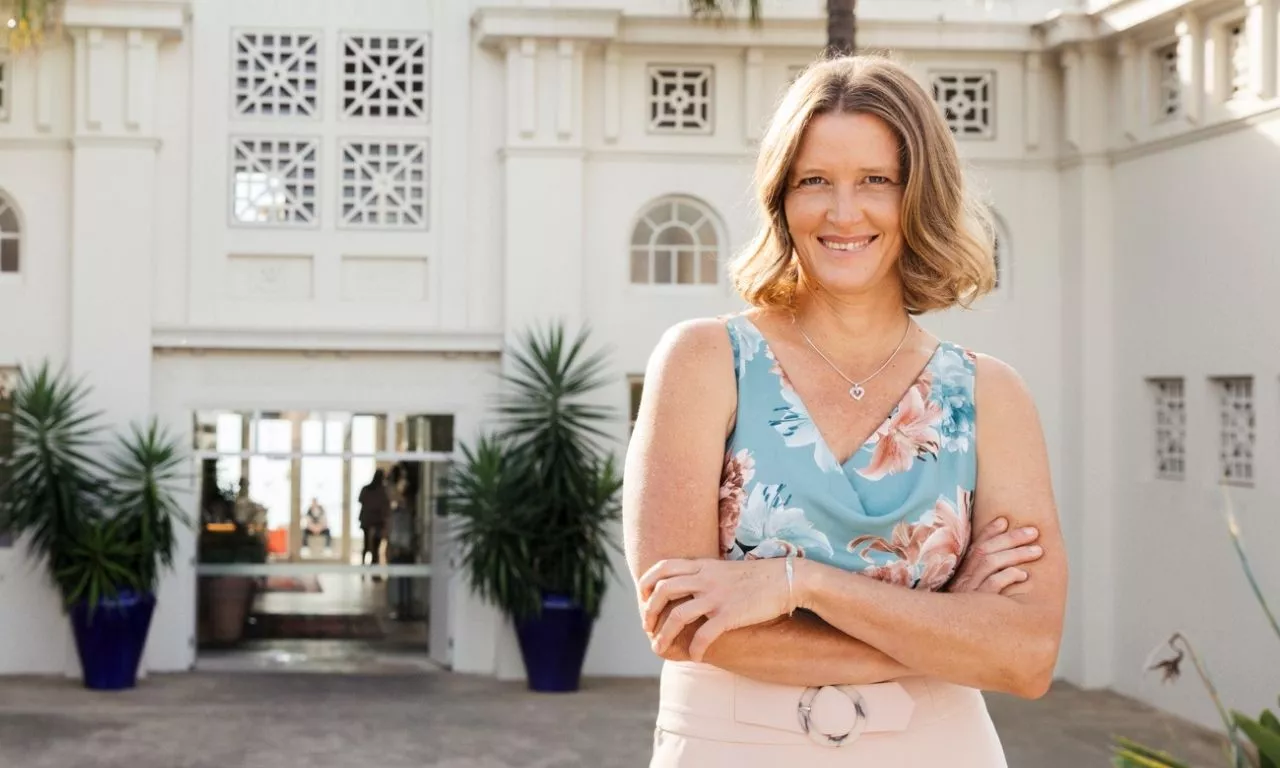 Sydney Marriage Celebrant – Meggan Brummer
The Luxury Experience
The ultimate wedding ceremony experience that has your guests feel they witnessed something incredibly special.
Internationally Published Writer
Your love story & bespoke wedding ceremony, written by Meggan, an internationally published writer. 
Instagrammable Ceremony
I ensure my outfit & style fit with your instagrammable wedding ceremony.
Meggan was just amazing to work with. It was such a great experience.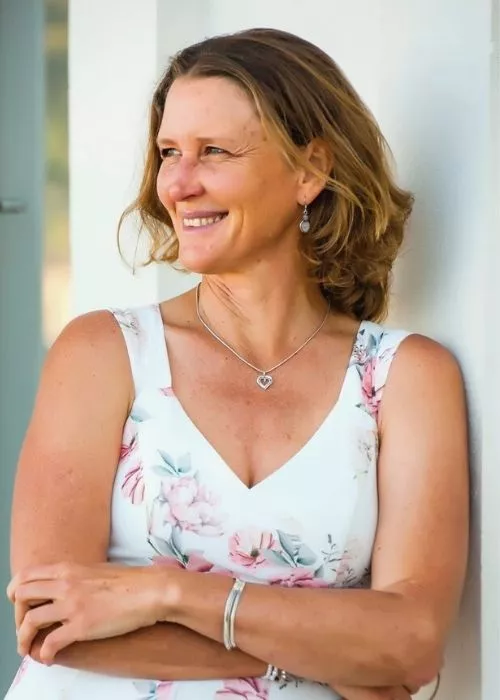 Meet Meggan…
I'm an award-winning Sydney Marriage Celebrant & I work with couples just like you.
Drawing on 20 years experience as an internationally published writer my couples love that their wedding ceremony won't be generic & boring.
Over my 11 years as a Marriage Celebrant in Sydney, I've helped heaps of couples feel relaxed, confident & at ease on their wedding day.
If you're looking for a top Sydney Marriage Celebrant to make this whole journey enjoyable, smooth & seamless, someone who can help you keep calm on the day, then we could be a good fit to work together!
To create your dream wedding ceremony, the dress is not the only thing that needs to fit – your Marriage Celebrant should too.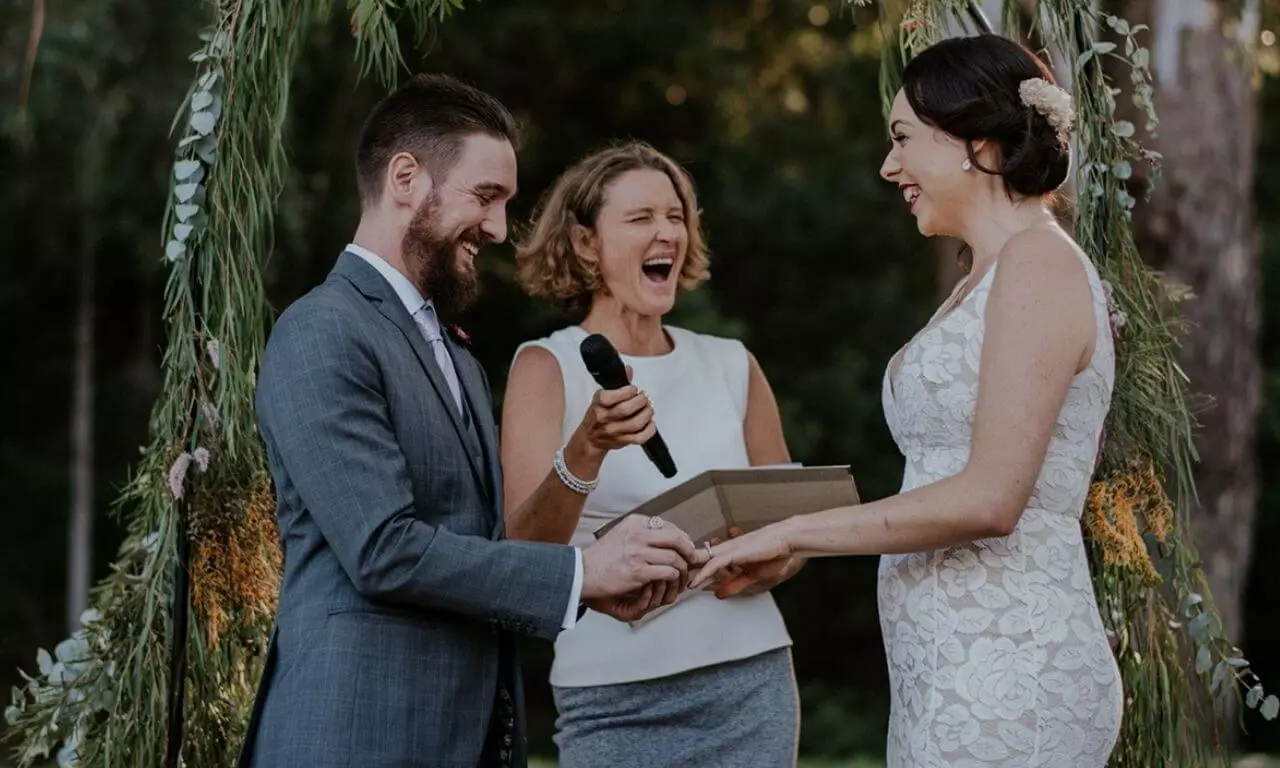 Many couples say to me they want a marriage celebrant who doesn't steal the limelight, who isn't going to 'overdo it' by putting on a big performance at their wedding ceremony & who isn't cheesy
…and that's why my couples choose me.
3 Steps To Your Ultimate Wedding Experience
1
We meet on Zoom to see if we're a good fit & discuss ideas for your perfect wedding ceremony.
2
Using my experience as an internationally published writer, I create the perfect wedding ceremony for you.
3
You & your guests get the ultimate, luxury wedding experience.
Hear what my brides say after working with me…
Video Transcript For Hard of Hearing
Nicole – (Meggan was the Marriage Celebrant for Nicole and Simon's wedding ceremony at Woollahra, Sydney).
Hi, I'm Nicole and Meggan recently married my partner and I.
When it came to choosing a marriage celebrant, I was the worst I felt totally overwhelmed, I didn't know what to look for.
We chose Meggan because she is an internationally published writer and we figured that would be a good place to start with – Not having something boring and stuffy, that was painful that people got bored off. That was one of our biggest fears about our wedding ceremony.
Meggan was amazing to work with, and what we completely underestimated about picking her and why we ended up being so lucky to have done was because of how great she is at reading and personifying us and putting in everything that we wanted. She summed us up as a couple and shared things about us that we wanted to share with our close friends and family, she found a really great way to do this in a not cheesy and not embarrassing way at all.
Because I don't know about you, but thinking about writing personal wedding vows made me feel sick. And both my partner and I were like, No way!
But Meggan encouraged us to put down some fun things about each other. And they became our personal vows. And everyone complimented us on the wedding day and thanked us because the ceremony gave them a little window into our relationship. And they just felt really privileged and totally understood why we were getting married.
So that was the best compliment I could never have even hoped for. I knew it was the last thing I would have thought anybody would have said, and I was incredibly touched.
So on that note, I would 100% recommend Meggan.  Throughout everything, we were incredibly busy, we didn't really have a lot of time for our own wedding ceremony. And she was so patient. And so understanding and always with a positive and happy smile, and no worries, we can do this. And don't worry, we'll make this work. And she was just amazing! I cannot recommend her highly enough.
And it's sad it's all over and done with.
Once you do it, and you do it with a marriage celebrant as incredible as Meggan, who's able to make your wedding day so special and share such a beautiful moment with you. You want to do it all over again.
When we renew our vows. We'll be calling Meggan again.
Anyway, I hope this helps you make your decision. And thank you and thank you Meggan.
Steph – (Meggan was the Marriage Celebrant for Steph and James's wedding ceremony at Jaspers, Berry)
I'm Steph, I just got married by Meggan.  She was incredible to work with – highly recommend.  So professional.  And we just had the best ceremony, so definitely book her.
Matt and Anhtai – (Meggan was the Marriage Celebrant for Matt and Anhtai at Sergeants Mess in Mosman, Sydney)
We just got married at Sergeants Mess (Mosman) with the lovely Meggan.  And she was amazing. And the whole process with her has been fun, professional and easy and warm and loving and personal.  And we couldn't have picked a better celebrant.
Bruno and Nikita – (Meggan was the Marriage Celebrant for Bruno and Nikita at the Royal Botanic Gardens, Sydney)
Hi, we just got married, it's Bruno and Nikita.  Meggan just married us and it was absolutely phenomenal.  We loved every minute of it and she made the day amazing and super special.  It was the most beautiful experience and felt so comfortable.  It was the best.
Wedding Experiences & Prices