Why This Celebrant Is The Right Choice For Your Baby Naming Ceremony
Internationally Published Writer
Your family's love story written by me, a professional writer.  Plus an album of your baby's naming ceremony to treasure forever. 

Video of Your Ceremony
Your child's naming day ceremony live streamed to absent family and friends.  Plus a full HD recording.
A Mother's Understanding
I'm also a mum, I've been there, I've got your back.  I'll be flexible and make everything stress-free and easy for you along the way.
Many parents say to me they want a celebrant for their naming day who isn't going to 'overdo it' by putting on a big performance and who isn't cheesy
…and that's why they choose me.
Meet Meggan…
If we haven't met before, my name is Meggan Brummer.
I am an award-winning Celebrant in Sydney, Australia and I work with parents just like you.
With over 10 years in the business, I've helped heaps of families feel relaxed, confident and at ease on their baby's naming day.
Drawing on 20 years experience as an internationally published writer my parents love that their baby's ceremony won't be generic and boring.
If you're looking for a top Sydney Celebrant to make this whole journey fun, easy and seamless, someone who fits right in and can make the day light and fun but meaningful, then we could be a good fit to work together!
Your child's baby naming ceremony is a fun way to bring your family and friends together to honour and celebrate your child, affirm what's most important to your family and have those you love offer their support in your child's life.
As an Internationally Published Writer and one of Sydney's Top Celebrants, I ensure your baby's naming ceremony is …
Audible and Clear
Bose wireless PA & Sennheiser mic ensure your ceremony music and spoken words are crystal clear.

Captured Forever
A video recording of your child's naming day ceremony to treasure forever.
Engaging, Punchy, Meaningful
Not just another ceremony like all the rest.
We honestly cannot speak more highly of Meggan.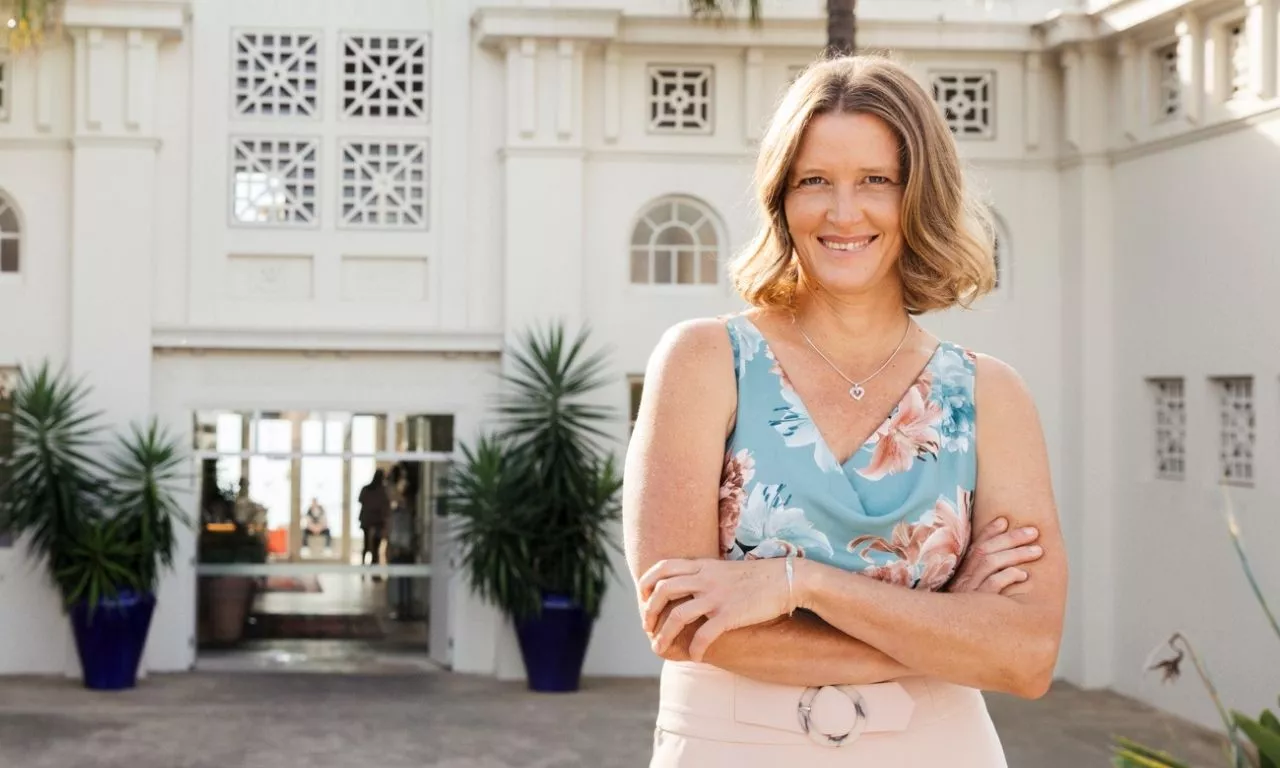 We loved Meggan right from the start!  Beautiful memories were created on our son's naming day!
Naming Day Experiences & Prices
3 Steps To Your Ultimate Naming Ceremony
1
We meet on Zoom to see if we're a good fit and chat through some ideas for your baby's naming ceremony.
2
I learn about you and your family and write the perfect naming ceremony for you.
3
You get your family's love story written by a Top Celebrant who's also an internationally published writer!