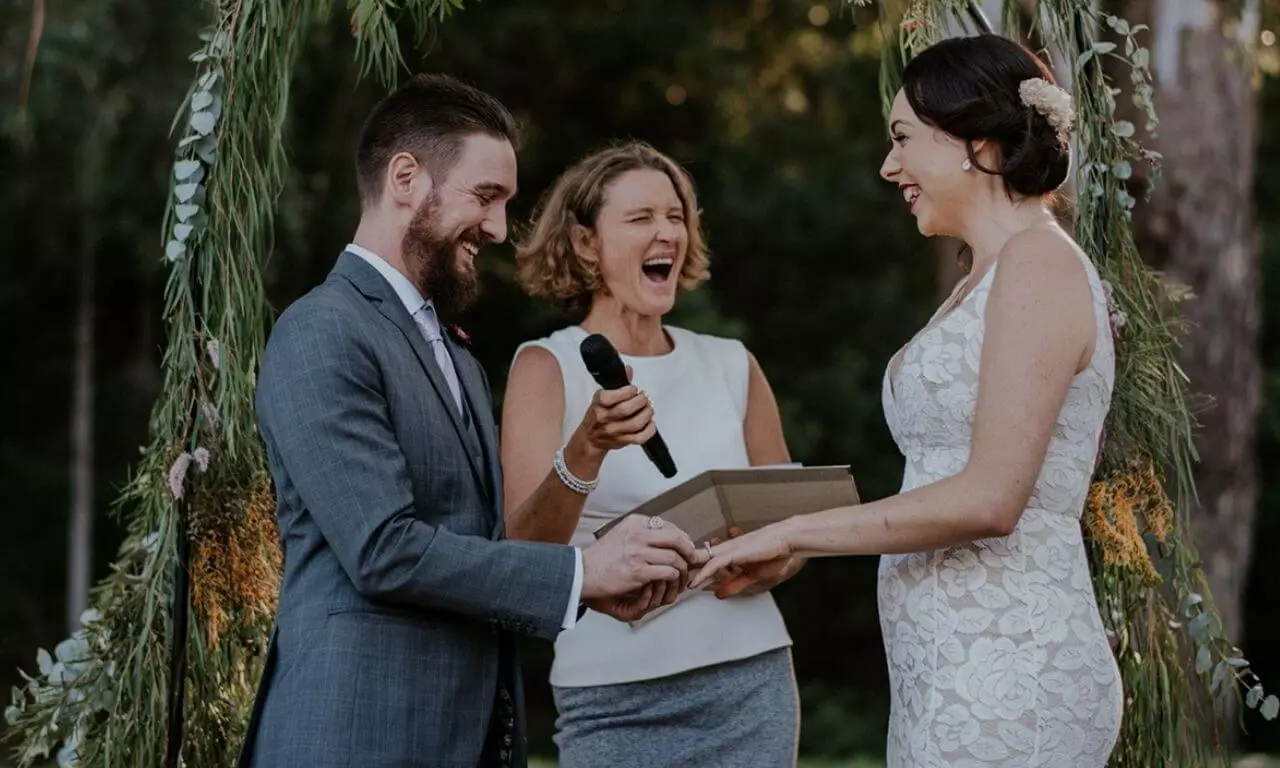 Do either or both of you, want to change your surname once you're married?
Not sure how to go about this in the most pain-free way possible?   Read on.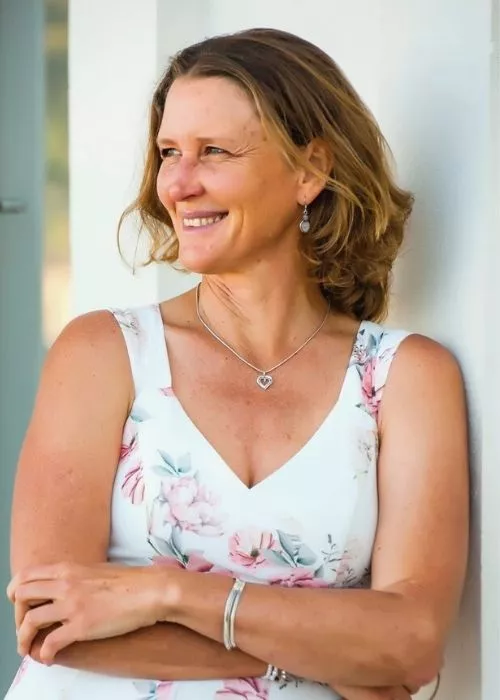 Meet the Author…
If we haven't met before, my name is Meggan Brummer.
I'm an award-winning Sydney Marriage Celebrant & I work with couples just like you.
With over 11 years in the business, I've helped heaps of couples feel relaxed, confident & at ease on their wedding day.
Drawing on 20 years experience as an internationally published writer my couples love that their wedding ceremony won't be generic & boring.
Looking for a celebrant for your Sydney Wedding?  Click here.
 Meggan has class & energy in spades.My husband & I were thrilled with the ceremony.
A Few Things To Be Aware Of
When you change your name by marriage, you are telling every organisation that has your details, that you want them to call you by a different name.
For them to do that, show them your BDM issued Official Marriage Certificate as proof that you are allowed to use that different name.
You don't need to change your name on documentation if you don't want to.
Many newly married people use their married name in social circles but keep their birth name on their official documentation or for professional purposes.
As changing your name after marriage is not a formal name change process through BDM (Births, Deaths and Marriages); you will not be issued with a new birth certificate as you would if you were formally changing one of your names given at birth for a reason other than marriage.
What can I change my name to?
Both or either of your can change your name after you get married. 
There are several options available to you.
The Australian Passport Office says: 
"The parties may choose one of the following family name options on a passport due to marriage:
Retain your existing family name
Adopt your spouse's family name
Adopt a combination of your family name and your spouse's family name with or without hyphens. eg. If Mary Smith marries Harry Jones her name after marriage could be:

Mary Smith
Mary Jones
Mary Smith Jones
Mary Jones Smith
Mary Smith-Jones
Mary Jones-Smith."
How To Change Your Name After Marriage
Step 1:  Apply for a BDM Issued Official Marriage Certificate
While you could change your name on Facebook straightaway if you wanted to, most legal entities won't change your name unless you give them an Official Marriage Certificate issued by BDM (Births Deaths and Marriages).
The decorative certificate that your Marriage Celebrant gave you after your wedding ceremony is not sufficient evidence for most organisations to change your name.  What you need is the Official Marriage Certificate from BDM which you get after marriage.
Once you have your BDM Issued Official Marriage Certificate you can change your name with any organisation.
I've written another post on how to get this certificate in the shortest possible time here.
A good place to start is to change your name on the most important documents – your passport and driver's licence.
Step 2:  Change Your Name On Your Driver's Licence
When you change your name, you must notify Transport NSW (Formally RMS) within 14 days.
To do that, you need to visit a Service NSW Centre in person and provide your proof of identity documents.
You also need to bring the following (original) documents:
1 – Your Marriage certificate 
In NSW they will usually only accept marriage certificates issued by the NSW Registry of Births, Deaths and Marriages (BDM). If you were married in another state or country, a marriage certificate from a celebrant or church is acceptable. Remember, a commemorative certificate from your Marriage Celebrant is not acceptable.
2- Your Drivers Licence
This must be current or expired within the last 2 years.
Step 3: Change Your Name On Your Passport
You will need to complete a Passport Renewal Application form (available at the Post Office or Online here) and submit it at your nearest Passport Office, usually your local Post Office.
You will also need to show them:
Your official Marriage Certificate issued by Births, Deaths and Marriages and
Your current passport
NOTE: You can still travel on a valid passport in your previous name. In this case, it is recommended that you also obtain your tickets in your previous name.  ie.  Buy your honeymoon tickets in your birth name!
Step 4: Change your name with all other organisations
Now that you have your BDM Issued Official Marriage Certificate and have changed your Driver's Licence and/or Passport, you can change your name with all other organisations.
Listed below are the main places people often need to change their details.  This list is not exhaustive & there may be other organisations you need to notify.
Other Organisations To Possibly Change your Name With
Alumni – university, high school

Australian Business Register if you're the director of a company 

Australian Electoral Commission

Australian Organ Donor Register

Australian Tax Office

Bank/s – accounts, credit cards, ATM cards, loans, cheque books, term deposit accounts

Centrelink

Council – rates and animal registration

Loyalty programs – Frequent Flyer etc

Home phone account

Insurance – car, NRMA, house, contents, health, life, insurance protection

Internet account

Investments and shares

Magazine and newspaper subscriptions

Medicare

Memberships – library, sports clubs, gym

Mobile phone account

Online – Facebook, ebay, LinkedIn

Pay TV accounts

Real estate agency if you're renting

Regular service providers – hairdresser, vet, accountant, doctor, dentist

Superannuation

Utilities – electricity, water, gas 

Voicemail

White Pages listing

Your children's school

Your employer
Step 5: Celebrate your new name by using it to make dinner reservations somewhere fancy 🙂
Recently engaged & looking for a celebrant in Sydney?